When the biggest dealer in town wants to be in the biggest game of the year, they teamed up with Brainstorm Media. We were honored to have the opportunity to help our client share their message during the largest television event of the year. This year, an estimated 111.9 million people watched the Super Bowl, with an additional 4 million people live-streaming it (2016, Columbus Dispatch). The Big Game, broadcast on CBS (WBNS Channel 10 in Columbus) had a potential viewership of 1.2 million in the central-Ohio broadcast area alone. Needless to say, it's a big deal to get a commercial aired during this massive TV event. Because of the potential numbers of eyes on your commercial, air time during the Super Bowl can be difficult to buy.
This year, Ricart Automotive was able to secure a spot during the big game, and called upon Brainstorm Media to team up with their in-house production staff pull it off in time to air. The production schedule was quick: from script to screen in about 4 business days. We provided some creative ideas to Ricart, and their in-house producer compiled all their script options to come up with the best one. Bucking the "over the top" trend of most Super Bowl commercials, Ricart decided to keep it simple and really focus on their message. The final concept was that, while watching the game, Rick Ricart suddenly realized he was on-TV, and needed to share the benefits of shopping at Ricart Automotive.
We recorded the commercial in an actual living room. Because the spot took place "during" the Superbowl, we had to black out all the windows to make it seem like night. You can see in this photo how we used our production lights and a lot of black drape to alter the scene from the middle of the day (when we recorded) to late at night (when the scene took place).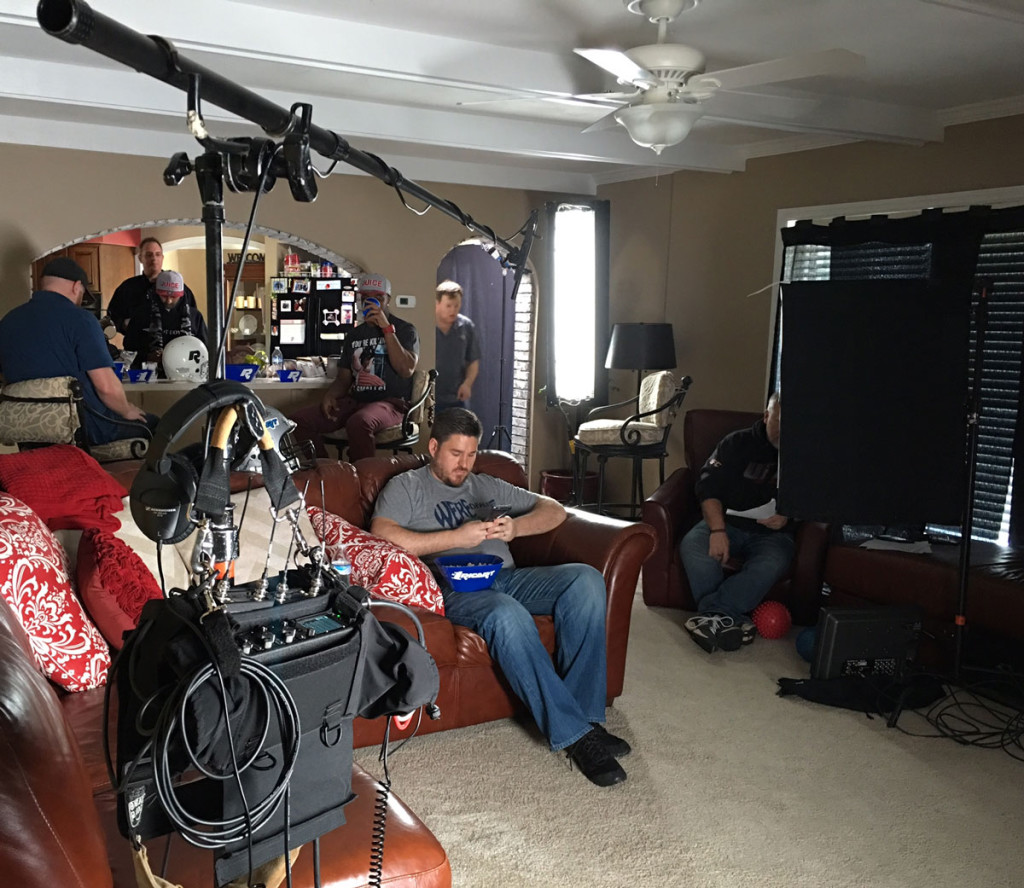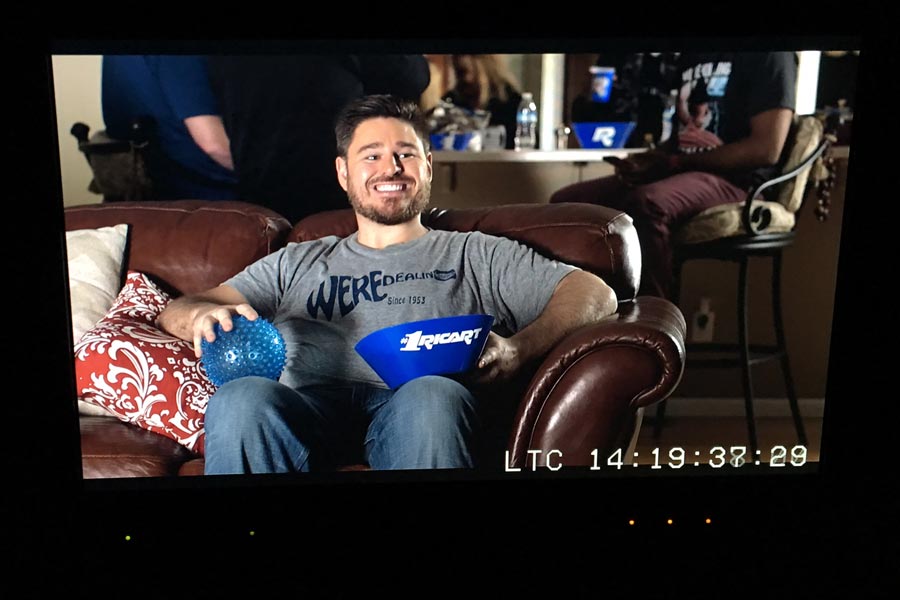 Very few video shoots go 100% smoothly, and sure enough, just as we finished setting up our equipment, some nearby construction caused an hour long power outage. We dealt with that in the best way possible–we sent for a generator and ordered pizza.  By the time the generator arrived, power was restored, and our bellies were full.  We recorded a number of takes from different angles, before packing up and calling it a day. In the end, everyone was very happy with the way the afternoon went!
Back at Brainstorm Media, we were able to cut the spot together and create an animated endboard. With a little bit of audio post production and some simple color grading, we were able to deliver the spot to client to air during the big game in the Central-Ohio market, potentially reaching 1.2 million people!
You can watch the final spot on Ricart's YouTube channel: https://www.youtube.com/watch?v=2H3slt8eLJU