Brainstorm helps Blueprint Columbus
---
Blueprint Columbus is, to quote their website, "an innovate way of eliminating sanitary sewer overflows while also investing in our neighborhoods and our local economy." In essence, the City of Columbus realized that we have a problem with outdated infrastructure, and wanted to address it in a practical way that was also cost-effective. There are four "pillars" to this initiative:
Lateral lining
Roof water redirection
Sump pumps
Green infrastructure
Beginning in Clintonville, the City is working with contractors to complete projects that address the needs of each of these pillars. Next they'll move to Linden, then Westgate, building stronger, safer neighborhoods.
To help residents understand the scope of work and the impact these projects will have on their daily lives, the City of Columbus hired Brainstorm to create a series of five videos explaining the reasons for this initiative, and the details of how each pillar will be addressed.
Working with the City and the contractors, we researched each pillar of the initiative, scripted the videos, selected locations and homes to record in, and selected an actor to be the on-camera host. Next we spent about a day per video recording. We started with roof water redirect, which is a fancy way of saying "route your downspouts to the gutter."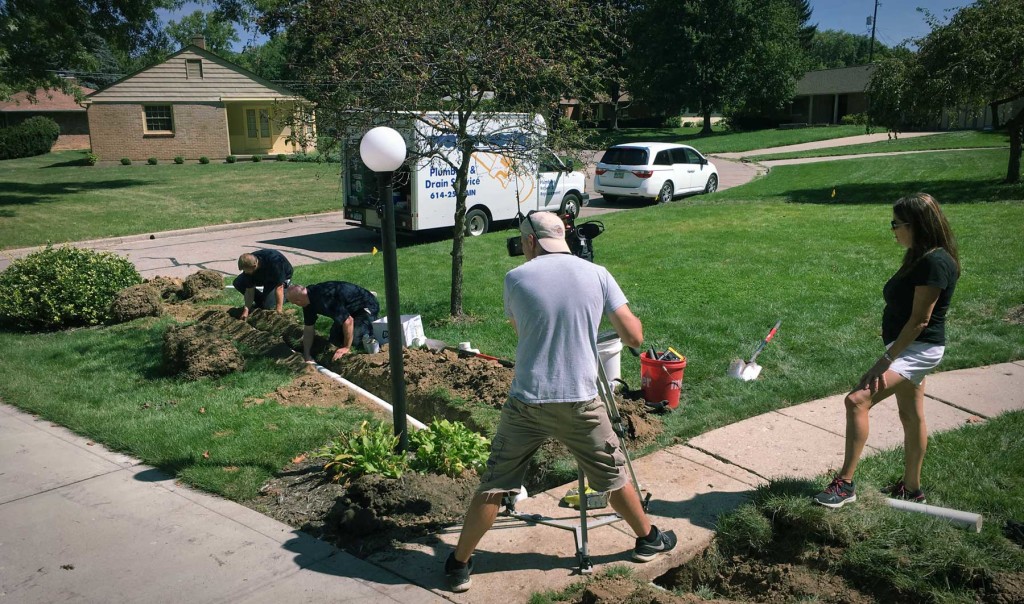 Next we recorded footage from rain gardens for the green infrastructure video. After that, we spent a day recording the process of lining a lateral. A lateral is the pipe that carries waste water from your home into the sanitary sewer. In older homes, these pipes are cracking, allowing rainwater to get into them. Relining them is less invasive than digging them up, and should extend the life of the pipe by at least 30 years. Finally we recorded the video on installing a sump pump into an existing structure.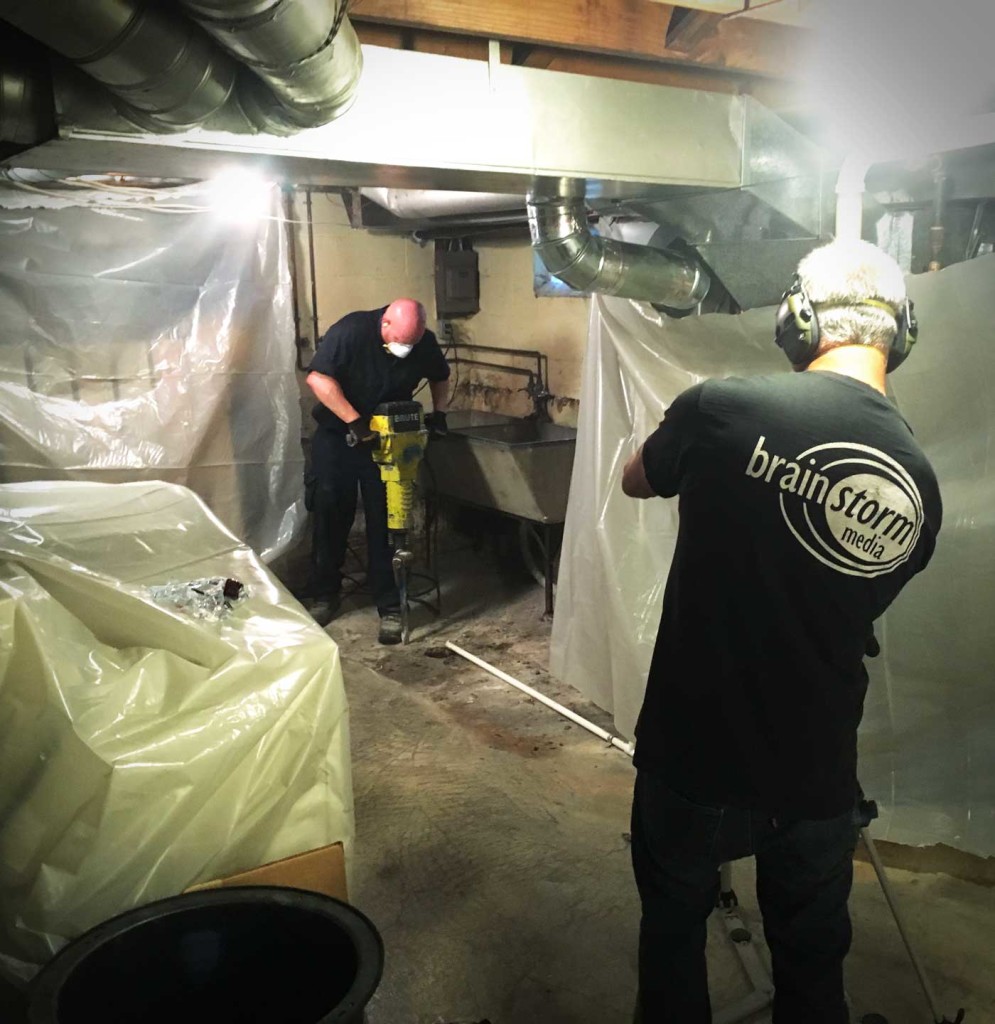 Working on these projects has been educational for all of us, but ultimately it is educational for the residents in the areas where Blueprint Columbus is working. It helps the residents understand the benefits of the projects and the way they improve the community. Ultimately, showing the process helped residents understand the process, and also helped build excitement within the community for Blueprint Columbus.
All five videos can be seen on the Columbus website:
https://www.columbus.gov/utilities/projects/blueprint/Four-Pillars/
---